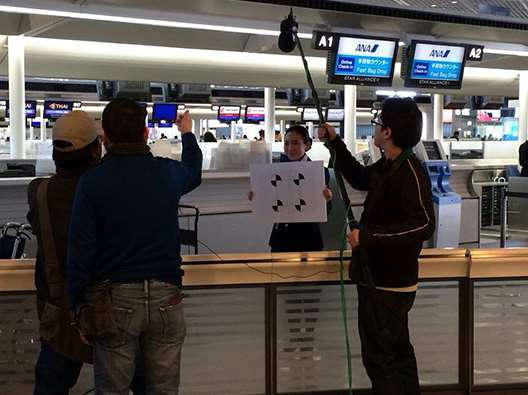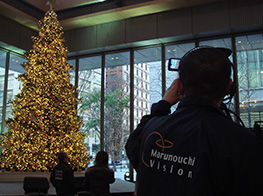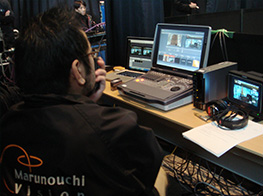 わたくしたちは企業や商品等のブランド・イメージ戦略を支援し実現するための映像を制作するインディペンデントプロダクションです。
創業以来TV-CMから展示映像、イベント映像、企業内映像など様々な映像を企画制作致して参りました。長年培って来たノウハウと、数多くの優秀なブレーンと共に新しい世界観を持った映像を創って来たのです。
わたくしたちは「企画力」こそが映像をエンターテインメントにし、企業や商品等を輝かせて行くのだと信じています。クライアントの想いだけで企画した映像は得てしてターゲットには届きません。
そんなクライアントの想いをどう届けるのかということを考え、創るプロダクションを目指しています。
多くのアスリートが試合に臨んで口々に「楽しみたい」と言う様に、わたくしたちもクライアントと共に企画を楽しみたい、「届く映像を創りたい」と考えています。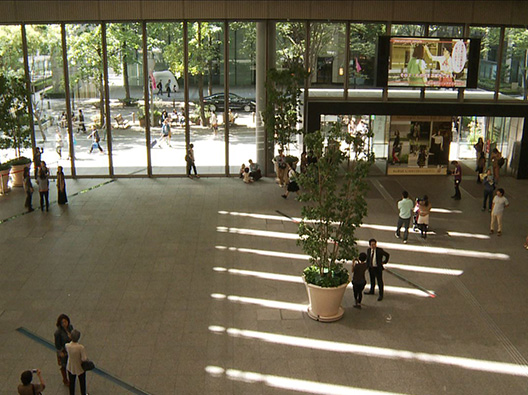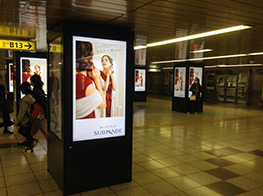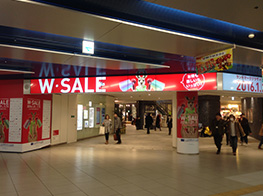 デジタルサイネージの取り組みは1996年、世界で初めてのフルカラープラズマディスプレイと出会ったところから始まっています。
様々な企業へのプレゼンテーションを経て2001年大手町、丸の内、有楽町エリアをカバーするエリアメディアの開発を受注。システムの開発からコンテンツの開発、運用管理などをコンサルティングし、2002年丸ビルのリニューアルオープンとともに世界初IPマルチキャストでのハイビジョンデジタルサイネージ Marunouchi Visionを実現致しました。「MV-news」や「Marunouchi Style」などのコンテンツも数多く制作しております。
また、2013年からは東京駅前のJPビルディングのKITTE Visionの運用管理、コンテンツ制作も受注致しました。その他にJR東日本や東京メトロなどの交通広告媒体や成田空港のSKY GATE VISIONの「にほんのきもち」「ART of JAPAN」「成田空港タイムラプス」等を制作しております。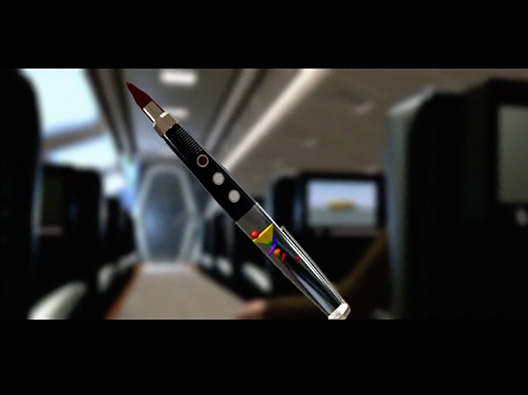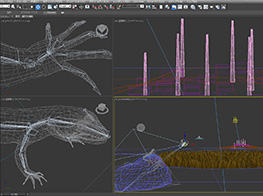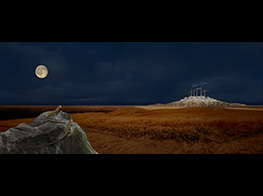 1992年にSGIのCGシステムを導入してから今日に至る迄、数多くのTV-CMやイベント、展示映像等の作品を制作して参りました。
CG制作の一番大切なことはクリエイターやディレクターのイメージをCGデザイナーにいかに分かりやすく翻訳して伝えられるかということだと考えています。映像イメージだけではなくソフトウェアやプログラミングの手法も含めた通訳が必要なのだと考えています。
わたくしたちは広告的な映像の作り方、アニメーションの特殊技法等を修得したデザイナーを数多く輩出し、彼らは現在も日本のトップレベルの優秀なブレーンです。
小規模な仕事は社内スタッフで、大規模な仕事は外部ブレーンとの連携で制作する体制を構築している為、常にクライアントのオーダーを超えるハイクオリティなCG映像をご提供出来ます。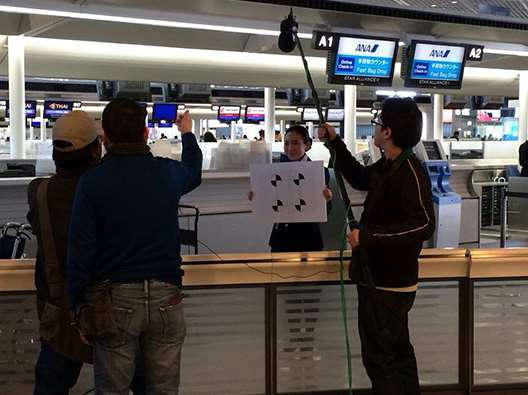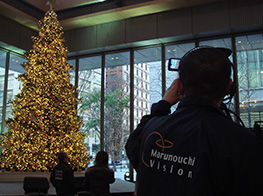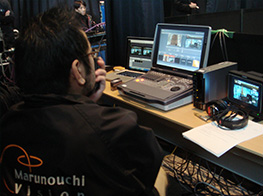 We provide support to the laying down of brand image strategies for companies, products, etc., and produce videos for realizing them as an independent production company.

Ever since the founding of the company, we have planned and produced a variety of videos ranging from TV commercials to videos for exhibitions, events and internal use by companies. We have made use of our knowhow cultivated over many years, combined with our extensive and outstanding human resources to create videos from original perspectives.
We believe that it is the power of planning, which turns videos into entertainment, and allows companies and products to stand out. Videos that have been planned based only on the aspirations of the clients are often unable to reach out to their targets.
We strive to figure out how we can convey our clients' aspirations in carrying out production.

Just as many athletes claim they want to enjoy themselves as they take on the challenges of competing, we too, want to enjoy planning with our clients in making videos that reach out to their targets. Our initiatives in digital signages began in 1996 when the world's first full-color plasma displays came out.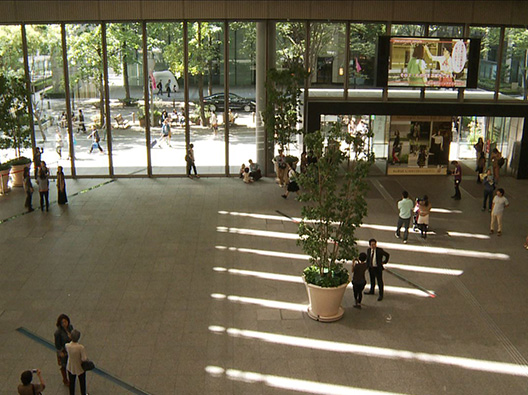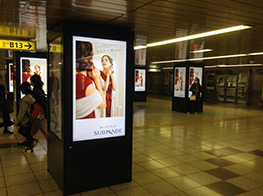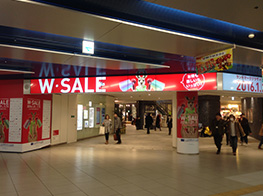 Through presentations given at a variety of companies, we landed a contract in 2001 to develop a local media system in the area around Otemachi, Marunouchi and Yurakucho. We developed the system and content, and provided a consultation service for managing operations to realize Marunouchi Vision, the world's first IP multicast, Hi-Vision digital signage, unveiled to coincide with the reopening of the Marunouchi Building after its renovation in 2002. We have also been producing numerous content, including "MV-news" and "Marunouchi Style."
Furthermore, in 2013, we landed a contract for producing content and managing the operation of KITTE Vision of the JP Building in front of Tokyo Station. Other than that, we have also been producing transportation advertising media for JR East, Tokyo Metro, etc., and "Nihon-no Kimochi," "ART of JAPAN," "Narita Airport Time Plus," etc., for SKY GATE VISION at Narita Airport.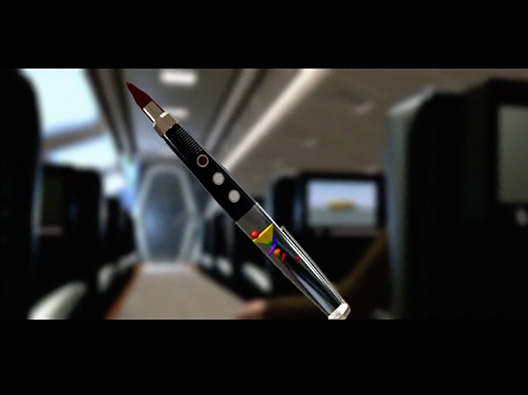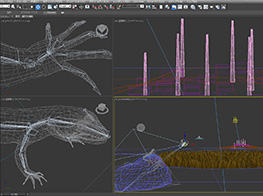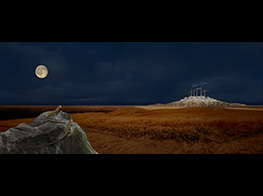 Since deploying SGI's CG system in 1992, we have produced numerous TV commercials, videos for events and exhibitions, etc.

We believe that the most important thing in CG production is to ensure the accurate conveying of the image that the creator or director envisages to the CG designer. We believe that there is a need for not only accurately conveying this image, but also the software and programming methods to be used.

We have trained numerous designers with the knowhow needed to produce commercial-style videos, and special animation skills, and they continue to work as outstanding, top-class designers in Japan.
We have a system in which small-scale jobs are handled by in-house staff, while large-scale jobs are handled in collaboration with outstanding external designers. This allows us to offer CG videos that surpass client expectations every time.